Ubin Road is a short road off Singapore Road within the George Town city centre. It is one of the few roads on Penang Island named after islands within the Republic of Singapore.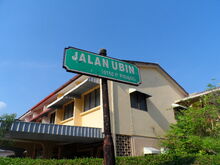 Like Singapore Road, Ubin Road was created in the mid-20th. century. It now serves as a residential road.
Etymology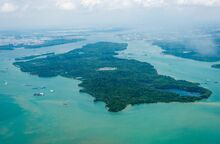 Ubin Road was named after Pulau Ubin, one of the 63 islands within the Republic of Singapore. Pulau Ubin is located in the Strait of Johor off the northeastern coast of Singapore, near the border between the Republic and the Malaysian Federation.
 Political Representation
Penang State Government
N.29 Dato Keramat State Assemblyman : Jagdeep Singh Deo (Democratic Action Party)
Malaysian Federal Parliament
P.050 Jelutong Member of Parliament : Ooi Chuan Aun (Democratic Action Party)
References
Ad blocker interference detected!
Wikia is a free-to-use site that makes money from advertising. We have a modified experience for viewers using ad blockers

Wikia is not accessible if you've made further modifications. Remove the custom ad blocker rule(s) and the page will load as expected.